Dr Muhammad Salman
Plastic Surgeon in Peshawar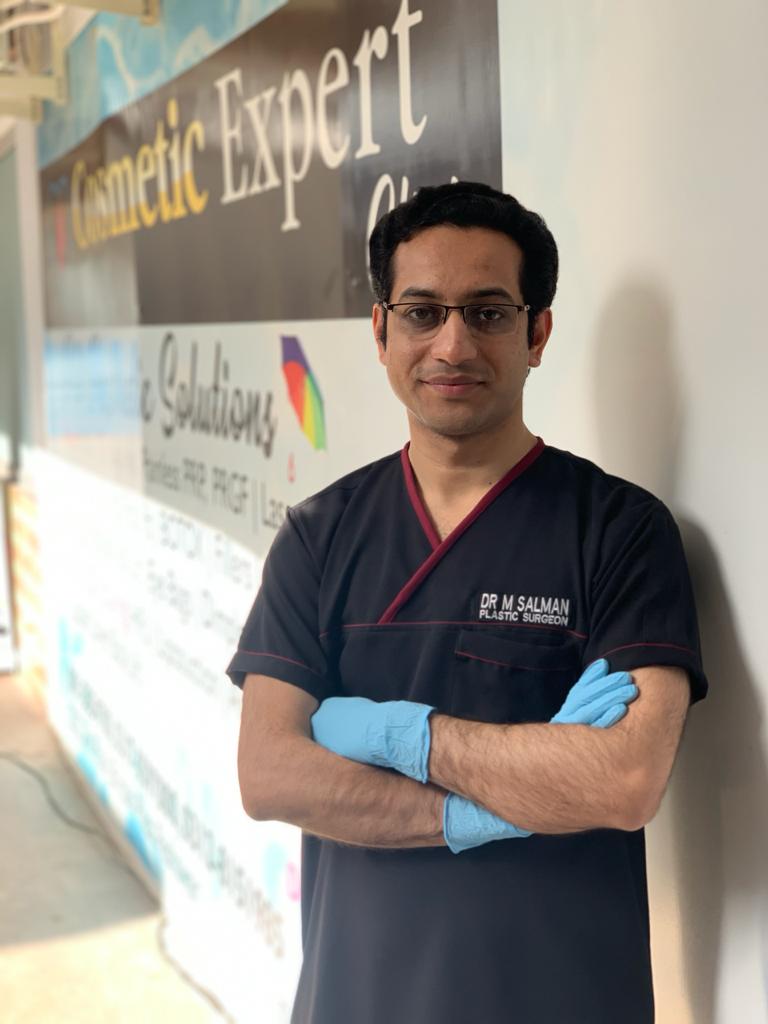 Dr. Muhammad Salman Khan is a professional cosmetic and consultant plastic surgeon with all due licenses and certificates at Cosmetic Expert, Peshawar. Muhammad Salman Khan got his MBBS degree in Pakistan. Pursuing his career as professional cosmetic surgeon was his aim since the very beginning. He went to FCPS institute to study, learn and practice plastic surgery and got FCPS certified consultant surgeon. He had experienced an ample training in the field of cosmetic plastic surgeries. To further learn and cooperate with evolving technologies and latest methods he invested a huge amount of time in self-learning process and studied procedures with deep interest.
Dr. Adil Humayun
Dermatologist in Peshawar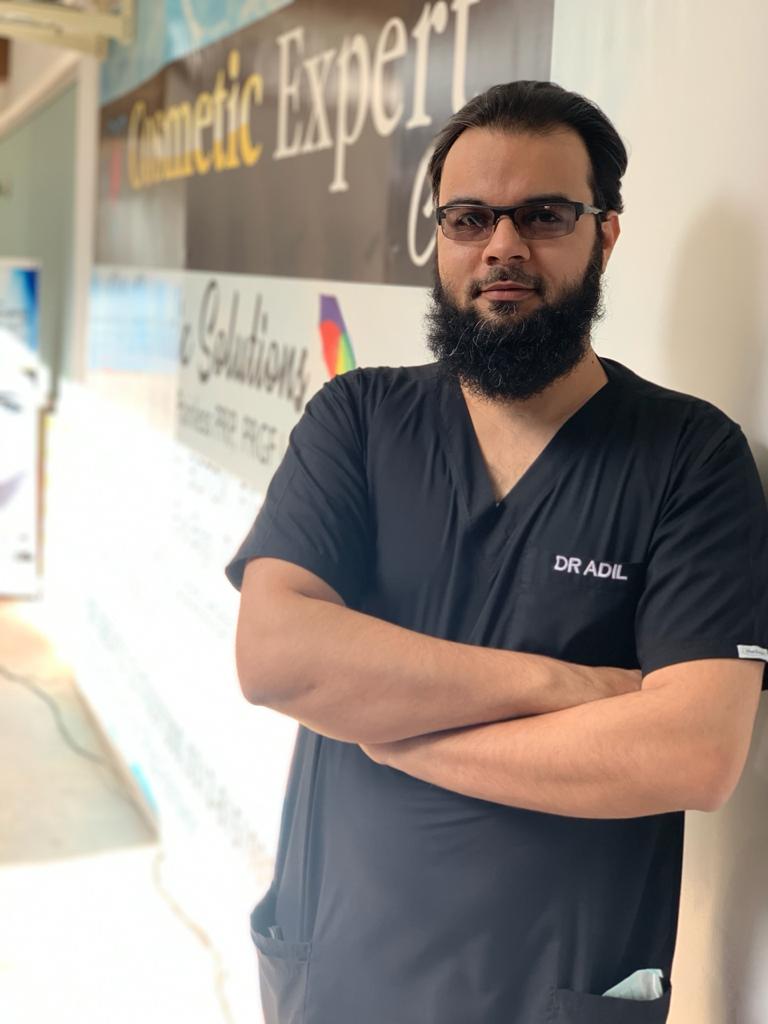 Dr. Adil Humayun is a cosmetic dermatologist and a professional clinical cosmetic consultant and holds medical licenses at Cosmetic Expert, Peshawar. Adil Humayun Studied MBBS from Pakistan. Completing MBBS was just the first step towards mastering the cosmetic dermatology. Later he studied DCDD in Thailand and japan with learning and practicing lasers and hair restoration procedures. He worked immensely and had extensive training in the field of dermatology. The time spent in Thailand and japan with best names in cosmetic industry and being associated with some of the top organizations gave him the recognition and a well-deserved place in cosmetic industry. He has a certain affinity with technical procedures and every moment evolving technology in the aspects of dermatology. Adil Humayun believes that usage of latest technology in cosmetic procedures is crucial for best results.